Food for thought: a community response to addressing food poverty in london
TSIP worked with the London Community Foundation to research the impact of the Food for London fund run with The Evening Standard, which supported organisations using creative, community-based initiatives to use and distribute surplus food.
A review of measures of reading engagement
We conducted a systematic review of relevant tools to measure reading engagement, as part of The Reading Agency's work to support organisations promoting reading for pleasure.
Guidance for developing a Theory of Change for your programme
Top tips and common challenges for developing a Theory of Change.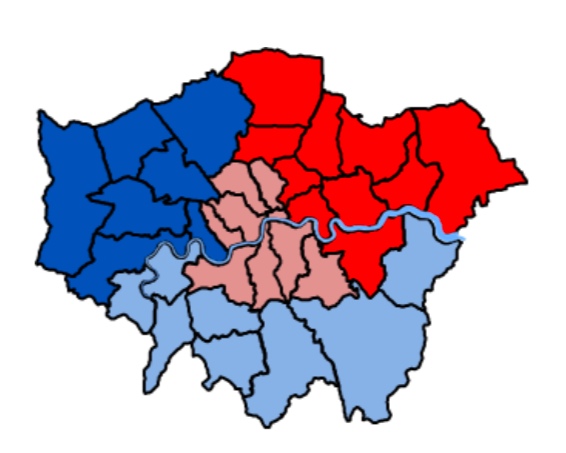 London esf youth programme: phase 1 evaluation
The European Social Fund Youth Programme 2016-2020 supports young Londoners not in education, employment or training, or who are at risk of becoming so, to be supported back to sustainable education, employment or training. TSIP conducted an evaluation which highlighted key areas of impact, and lessons learned for ongoing or similar future programmes.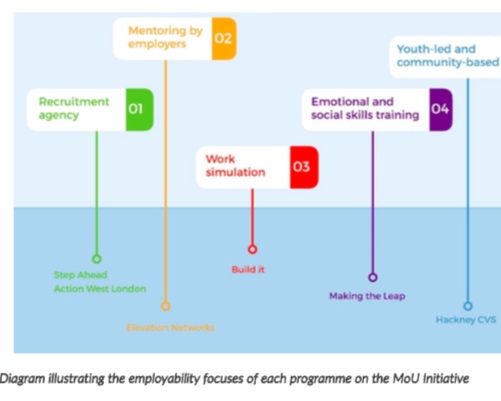 Moving on Up evaluation report
The Moving on Up Initiative was launched by Trust for London and City Bridge Trust, to address the gap in unemployment levels which particularly affects young black men. We evaluated the programme to particularly identify and understand the root causes of this inequality, best ways to address them, and the impact of funded projects.
Putting the pieces together: a practical guide to matched crowdfunding
Matched crowdfunding allows funders to provide grants to people and organisations who have successfully shown their appeal and relevance through crowdfunding. It's a partnership with huge benefits, but comes with associated challenges and recommendations which we highlight following our in-depth research.
Enabling leaders with lived experience: learning report
Big Lottery Fund awarded funding to galvanise groups of leaders with lived experience (LLE) in Birmingham and Bristol, to create change in the social sector. We and our partners at UnLtd delivered this work by having LLE design and drive the project themselves; here we summarise key learnings from this rewarding and challenging process.
We are all london: our city's civil society strategy
Our report with Collaborate CIC outlined the strategy for a Civil Society for the Greater London Authority (GLA). Here we set out a bold vision for an open and progressive London, with targeted recommendations for the importance of relationships, co-design, and recognition of civil society's assets.
M&S energy: community energy fund report 2016
The M&S Energy Community Energy Fund provided funding for projects planning to install renewable energy and energy efficient products in their communities. TSIP carried out analysis of the impact of the fund across the different community projects, and contributed to the report highlighting our findings.
The benefits and challenges of matched crowdfunding
TSIP conducted research on the Improving Life for Londoners matched crowdfunding pilot, run between Trust for London and City Bridge Trust. Key questions covered whether this approach to funding allowed more, and more innovative, projects to receive funding; and the benefits and challenges experiences by both funders and grantees in the process.
jpmorgan chase foundation - franchising: the potential to create quality jobs in london
In partnership with the International Centre for Social Franchising (now Spring Impact) and Numbers for Good, we wrote a report outlining our research and recommendations around the principles of franchising and how to create social impact for unemployment and poverty in London.
helping in hospitals: a guide to high impact volunteering
This guide was written with Nesta to explore how hospital trusts can take a more strategic approach towards volunteering, and how the impact of volunteering can be measured through rigorous evaluation. We provide tips and practical examples for those considering similar approaches to the Helping in Hospitals programme.